What: Camping in the Black Rock Desert
When: Friday July 2 through Monday July 5th, 2021 (maybe a couple days either side as well)
Where: The Black Rock Desert approximately 125 miles north of Reno, Nevada, near the small town of Gerlach, NV.
This purpose of this page is to organize the friends and family of Matthew Ebert for our campout celebrating the founding of our nation. If you do not already know the people involved, this page might not be for you.
We are considering a place ~ 8 miles 'north' of the 12-mile desert entrance along the West Track Road on the Black Rock Desert Playa. GPS coordinates and detailed directions will be forthcoming. Don't worry. You can do it.*
We have created a little RSVP survey: https://forms.gle/TXvuNV13Ttjjdz419
The survey populates this spreadsheet: https://docs.google.com/spreadsheets/d/1UUjAZT4gfu_6vZyYmrFUq8z2YJA2zxxXoAorbqNV7HE/edit?usp=sharing
This time of year many people camp independently or in small groups on the Black Rock Playa. It is such a great place for fireworks (permit may be required, so we may go watch fireworks at another camp that got the permit). Typical day time conditions are temperatures in the mid 80s, calm mornings with wind in the afternoon. Wind dies down before sunset and evenings are mild. The event is traditionally called "Fourth of Juplaya".
The 'event' is free. There is no public toilet. You need to make your own toilet arrangements: a 5-gallon bucket with kitty litter and a lid will do the trick.
Trucks, jeeps and 4wds are great. But any passenger car will be able to make it if you drive carefully and have a spare tire ready. Gas and ice can be purchased in the nearby towns of Gerlach or Empire. We plan to have a basic kitchen, a couple of generators, and maybe a freezer with some bags of ice for people with coolers. We will likely also conduct a few day trips to interesting places.
We have a couple ideas to make things run smoothly:
Items to Bring (You will be miserable without this stuff):
Sleeping bag, pillow, tent
Some warm clothes in case its chilly at night
Survival stuff for car problems and medical events
Towel, sunscreen, sunglasses, sunhat with thing to keep it on your head when its windy
Lights, costume and decoration for your tent, car and/or person
Chair(s)
Cooler with your favorite drinks and snacks with some to share, at least 2 quarts drinking water per person per day
Clamps, duct tape, ropes, rebar, rocks to keep things like trash bags and tents from blowing away
The aforementioned 5-gallon bucket with a lid and kitty litter, or some other toilet arrangement
Extras:
Kids and pets
Firewood for the burn barrel
Good paper maps or downloaded electronic ones
Stories, guitar and booze for campfire fun
4 wheel drive vehicle with tools for getting out of deep sand (shovel, 2 by 4)
GPS (if you've been thinking about getting one, now would be a good time)
Table for food prep
Music equipment
Toys for wide open spaces like kites, drones, motorcycles, pedal bikes (unlike BMan, the playa surface is softer and camps miles apart)
Yay! We will have several nights to camp together, enjoy the beautiful scenery, toodle around to see various historical sites and perhaps soak in natural hot springs.
Friends of Black Rock High Rock Information: https://blackrockdesert.org/know-before-you-go/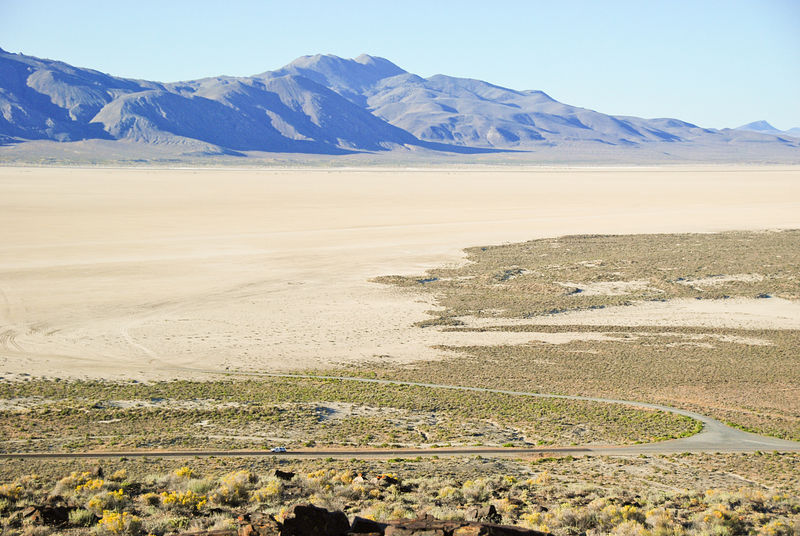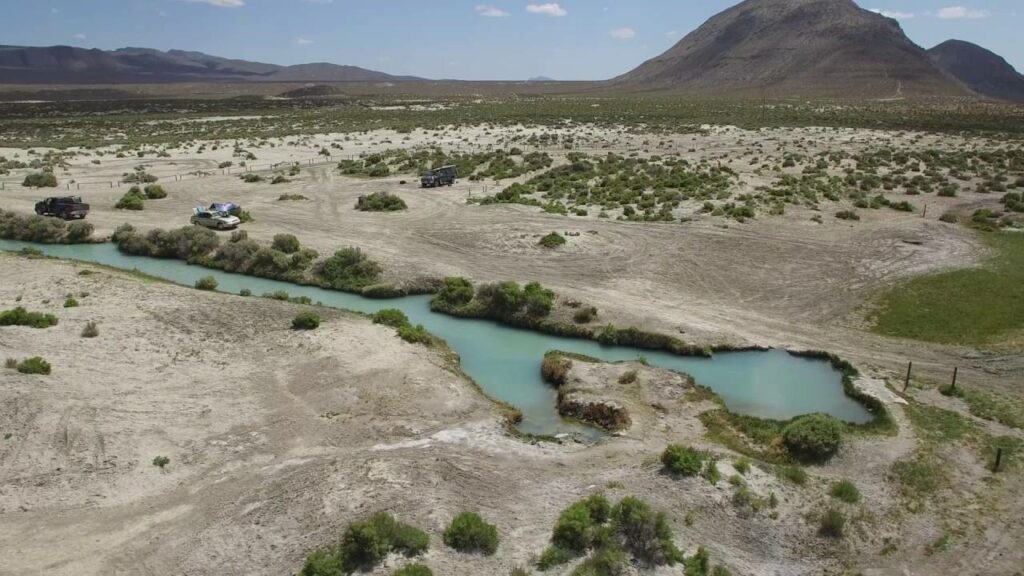 "The Master doesn't try to be powerful; thus he is truly powerful. The ordinary man keeps reaching for power; thus he never has enough. The Master does nothing, yet he leaves nothing undone. The ordinary man is always doing things, yet many more are left to be done."
* Take Rte 34 north from Gerlach, right at the fork just out of town
Pass first "12 Mile" entrance
Pass Rte 34 mile marker 11
Take 2nd "12 Mile" entrance
Pull up to NCA Visitor Information sign/map
Set odometer to zero
Take the road 2nd from left, go 6.9 miles
Look for cone on right :
40 51 21.787, -119 11 29.683
Turn 90 degrees right, (head for where distant mountain range ends)
CAUTION at 7.4 miles cross two rut roads
Continue to 8.4 miles
Campsite:
40 50 50.749, -119 9 56.451